Looking for melt in your mouth recipes this holiday? Below you will find some of my Best Christmas Cookies! Chocolate chips, peanut butter, all of the favorite Christmas flavors to share this holiday season.
Each of these cookies is simple to make at home and you probably already have most of the ingredients already in your pantry.
Don't let any bake sales or last-minute cookie exchanges catch you off guard. These Christmas cookie recipes are the perfect holiday treat!
These easy thumbprint cookies are perfect! They are incredibly buttery and taste just like a warm biscuit out of the oven. Marionberry jam isn't too hard to find these days and often at local grocery markets such as Target or Kroger stores.
Reese's Pieces lovers rejoice! These cookies aren't just filled with the flavor, they are filled with the candy too. The peanut butter cups are melted inside to perfection while the candy crunch stays intact.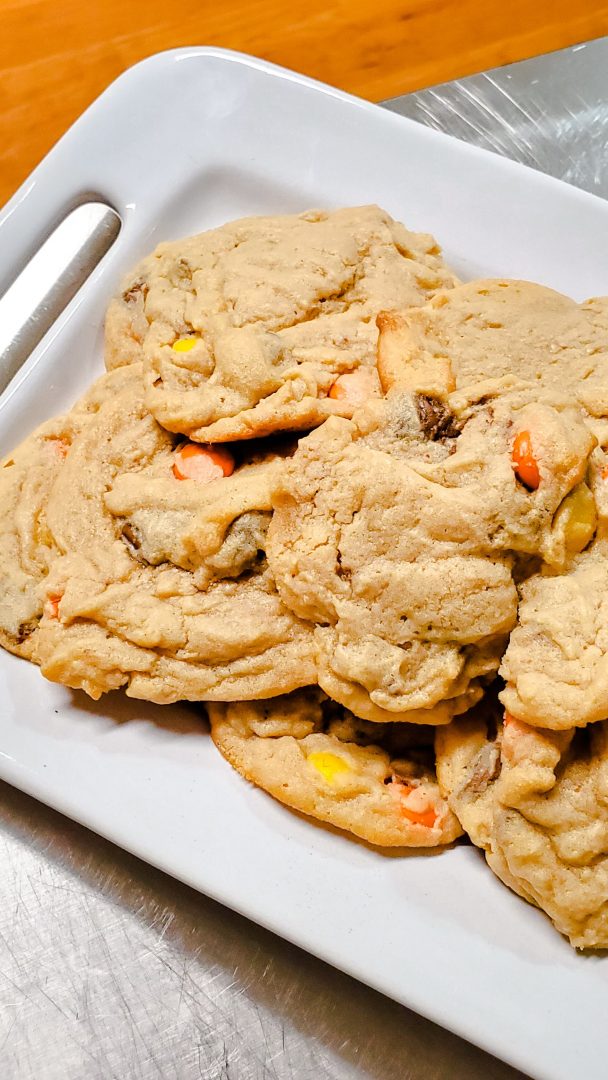 Nut-free and delicious! These Linzer Cookies are made without almond and still pack a flavor that cannot be resisted. Plus, they look fantastic on any serving platter.
These are fun to make with the kids. Decorate Santa Hat Christmas Cookies this holiday season for an adorable twist on the sugar cookies.
Need something rich and sweet? Chocolate Chip Caramel Cookies will do the trick. These are a chunky cookie that will have everyone enjoying life.
Chocolate Strawberry Cookies are soft and flavorful. A slightly sweet treat that will have everyone asking for the recipe.
If you love chocolate chip and peanut butter, why not marry them together? This is perfect for any chocolate and peanut butter lover.
Why leave out your furry friends in cookie exchanges when you can easily make these homemade dog treats at home? Only five ingredients that you probably have in your pantry.
Need the perfect chocolate chip cookies for Christmas? Try these! It's all in one ingredient.
Looking for something rich with flavor? Try these Cinnamon Butterscotch Cookies recipe!
Be sure to store these cookies in an airtight container if you hanging onto them for a few days before distributing them to ensure they stay fresh. I personally love to find cookie boxes to pack them up and send them to loved ones as quickly as possible. It makes for a fun presentation.
Have family and friends enjoy your lovely baked goods this holiday season. You'll wow anyone with these cookie recipes that are more than just your average sugar cookie.