If you're reading this, you might be like me. I had a serious fear of booking with a Disney travel agent up until this year. Maybe it is the fact that I love Disney's hold music or the concern of someone else handling my bookings?
I will say that booking with an authorized Disney travel agent has its pros and cons. If you're simply wanting to save some time, possibly money, and want an upfront way of booking your next Disney vacation, a Disney travel agent might be the ticket.
Need to book Disney travel now? Check out my friends at Get Away Today!
Is a Disney Travel Agent Worth It?
Pros of Using a Disney Travel Agent
Time Saver
Disney travel agents know a lot about their craft in booking Disney travel. They keep up with all of the latest savings, park updates, etc. Instead of hunting and pecking through websites to find the best deals, an authorized Disney travel agent can have this ready to go over with you.
Save Money
An authorized Disney travel agent can save you money because they are aware of any new discount codes and will apply them to your booked vacation as they are released. This takes the pressure off of having to keep up with any latest discounts and making changes to travel plans. They do it for you.
Plus, Disney travel agents will often have a discount package such as "adults at kids prices" or "5-day park passes for the price of 4".  Great deals to help save money.
Shared Knowledge via Social Media
If you follow some Disney travel agents, they will sometimes give tips and tricks via their websites, Facebook Live sessions, etc. My friends at Get Away Today frequently have Facebook Live sessions sharing some of the latest discounts, Disney news, and travel tips.
When I booked with Get Away Today, they offered some fun tips and ideas to help celebrate my trip in my confirmation email.
Dining and Special Bookings
One of my favorite aspects of using a Disney travel agent is that they will often book your dining and special bookings for you. Disneyland is 60-days and Walt Disney World is 180-days in advance for dining reservations. I have been used having to set my alarm in the middle of the night to grab reservations. When using an authorized Disney travel agent, I don't have to do this.
They will usually also make your FastPass+ reservations at Walt Disney World or other special bookings.
Advocate for You 
Disney travel agents are great for advocating. I have seen situations where Disney travel agents have taken the groundwork for handling hotel issues and more. It is always less stressful dealing with issues on vacation when someone is there to help.
Voucher Accessible if You Lose Tickets
The nice thing about having a voucher from Get Away Today is that if you happen to lose your paper tickets, just return with your party to the ticket counters at Disneyland. They will issue you new tickets. That's nice to have handy!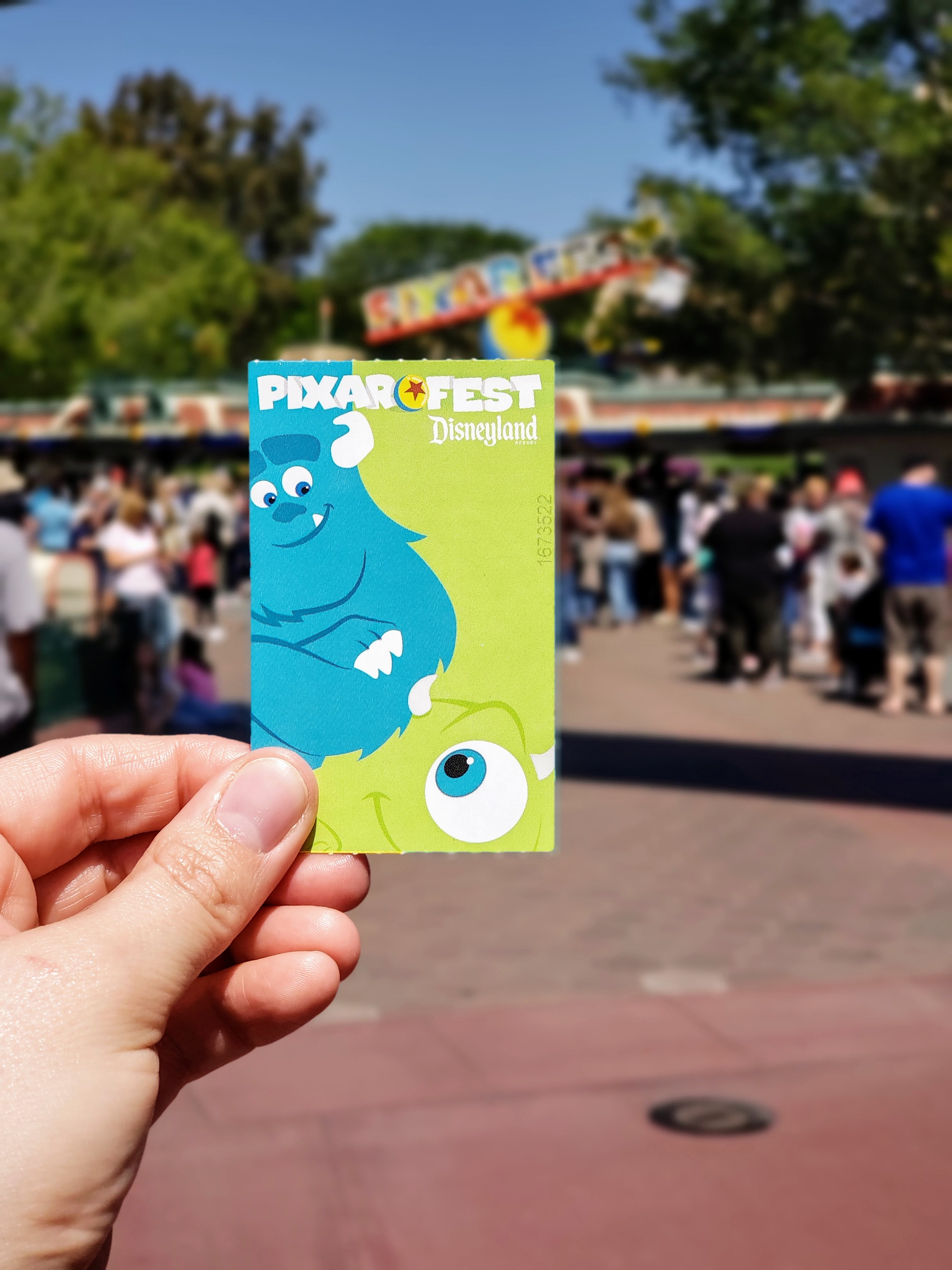 Cons of Using a Disney Travel Agent
Someone Else in Control
This is the biggest hurdle for me in booking through an authorized Disney travel agent. I am a control freak and it once made me edgy to think about needing to contact someone else to do the legwork for me.
However, if you can let someone else take the wheel, it is nice to be freed up for the more fun things such as watching Disney vlogs on YouTube with the kids.
No Fun Hold Music – But Seriously
Like I said before, I love Disney's hold music. I will try and deny the rumor that I have called before just to hear it. No comment. In short, you will have to go directly to your agent instead of Disney.
Somehow, this used to terrify me until I accepted that really it is basically like I am hiring an assistant to help me navigate my Disney vacation. There are some vacations I have gone directly to Disney because I wanted that control and others I let someone else handle it. It all depends on my needs at the time.
Can't-Do It All
Disney travel agents cannot do it all. For example, DVC booking is something better directly done with Disney Vacation Club. Disney travel agents will do their best but sometimes they have limitations.
I hope some of these pros and cons will help in making a decision of if you should book with a Disney travel agent or not. I can honestly say that there are some vacations that I recommend it and sometimes it is better to book directly with Disney.
Take a look at what is of value while booking your Disney vacation. If you are short on time and want someone to help you save money, booking with a Disney travel agent is absolutely a plus.
Be sure to check out my friends at Get Away Today to book your Disney travel. They are the only Disney travel agents I trust.
Want more Disney travel tips? Check out Things to Do at Disney World Hotels. The parks are amazing but take a moment to enjoy your Disney World Resort Hotel as well!