Looking for an indoor Easter egg hunt idea that can be creative and fun?
Using toy blocks and Toy Block Tape, this quick tutorial will show you how to do Easter egg hunts indoors when the weather isn't the best.
You simply need Easter eggs made with toy bricks and the awesome Mayka Toy Block Tape that inspires creativity.
The coolest thing about Toy Block Tape is that you can cut and shape the strips to stick over and over again on unpainted surfaces.
Think about how you can display toy block creations and more.
What is Toy Block Tape?
Toy Block Tape is a fun adhesive strip that can transform toy block play to new heights.
With various colors and sizes, Toy Block Tape works with most toy block styles.
You can build along with the tape, use it on non-painted surfaces to display toy block creations and so much more.
How to Create an Indoor Easter Egg Hunt with Toy Bricks and Toy Block Tape
To create the Easter eggs, you will use a variety of toy blocks. It doesn't have to be perfect but enough to give an "egg-shaped" look.
Try different colors and make it creative. My kids had fun putting together their own Easter egg toy bricks. Be sure to scroll to the video tutorial below to get an idea of what blocks to use.
Using the Toy Block Tape, cut small strips and stick them to any unpainted surfaces.
Try hiding them on the side of bookcases, upside down under tables, and more.
The Toy Block Tape will allow toy blocks to stick almost anywhere!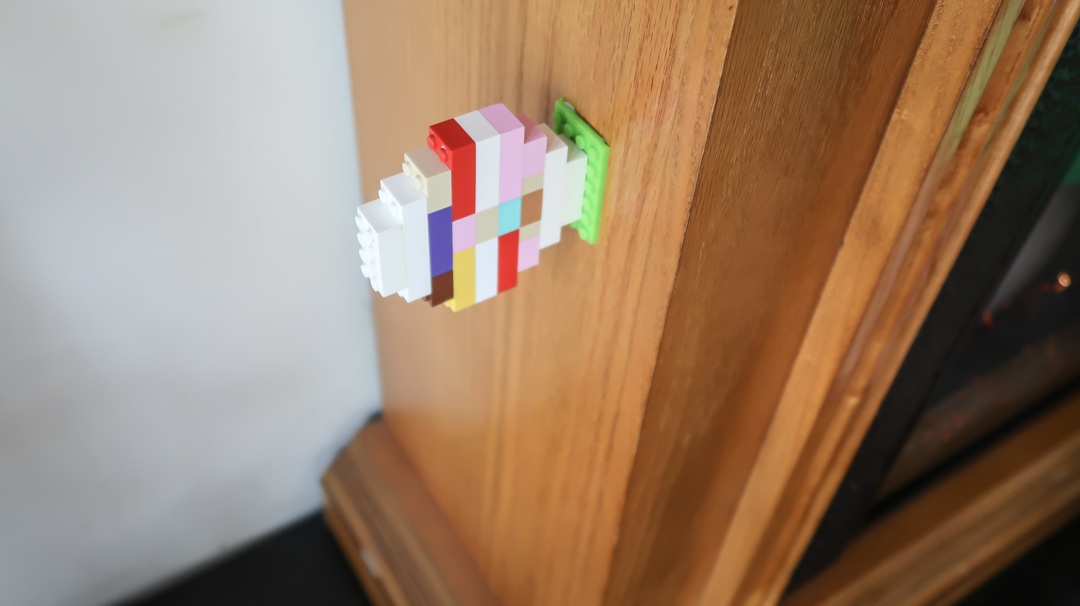 I liked using the green colored Toy Block Tape to give the "grass-look".
Toy Block Tape comes in a variety of colors and sizes. Perfect for any imagination.
Let your kids hide the Easter eggs too and have fun with this indoor Easter egg hunt.
Everyone in the family can get involved and use the Toy Block Tape over and over to hide in new places. There are so many ideas and possibilities.
For a full tutorial of this indoor Easter egg hunt idea, check out the video below:
Have a Happy Easter and tons of fun no matter rain or shine with this indoor Easter egg hunt idea. Keep using Toy Block Tape all year long too!