The LEGO Americana Roadshow has arrived at Bellevue Square in Bellevue, Washington. This event is brought out the kid in me and my kids loved the hands-on experience. If you are local to the Seattle area, this is a great end of summer activity to enjoy with the entire family!
This traveling LEGO exhibit offers Brickscapes with different scenes that will catch your eye with something new every single time. See if you can find loved characters like The Hulk, R2-D2, and Spider-Man within these.
Each mall Brickscape is themed to what mall The LEGO Americana Roadshow is currently being shown at. Making it unique to each location. The LEGO Bellevue Square Brickscape had two different sides to it, making it fun to find details.
The LEGO Americana Roadshow offers a chance to see some of the most historic monuments in the U.S. built entirely out of LEGOS.
Did you know that being a LEGO master builder is an actual job and there are only 7 master builders in America? Future goals, kids. *information provided by LEGO
Have you ever wanted to see the Liberty Bell but traveling across the country isn't possible?
At The LEGO Americana Roadshow, you can see a 1:1 scale of the Liberty Bell. Making it about as close to the real monument as you can get. This Liberty Bell was also displayed in Times Square so she has traveled quite the distance for us to see her.
The White House replica is 21.5 feet long and the largest built LEGO scale at this exhibit. Taking 825 hours to build.
The Supreme Court replica is the largest one complete section built for The LEGO Americana Roadshow. While an AutoCAD type program is used to create plans for these LEGO monuments, the statues at the front of the Supreme Court were actually done by creativity and imagination. Now that is a serious master builder task.
The most fascinating things around these LEGO monuments are the details. The Jefferson Memorial is the smallest of the models but is incredibly detailed. The model having to be completely round, to start with. Be sure to also peek inside because the Jefferson statue is even there with duplicated scripts from the actual monument.
One of the biggest tasks for these master builders was creating the movement in the Statue of Liberty's dress. How they accomplished this is beyond me but she is so well done. It is breathtaking just how realistic these models are and they are all made from LEGO pieces that we play with.
For hands-on fun, head to Bellevue Square on August 11th and 12th from 12-4 PM to make and take a LEGO Liberty statue that is exclusive to The LEGO Americana Roadshow.
There are also pamphlets at each model. Be sure to fill out the questions inside and return to the LEGO store for a fun card pack filled with facts about each LEGO model.
There will be a play area at Bellevue Square Center Court featuring what else? A LEGO station filled with ways to build and create. There is even an Augmented Reality Digital LEGO Card and 3D LEGO Art experience.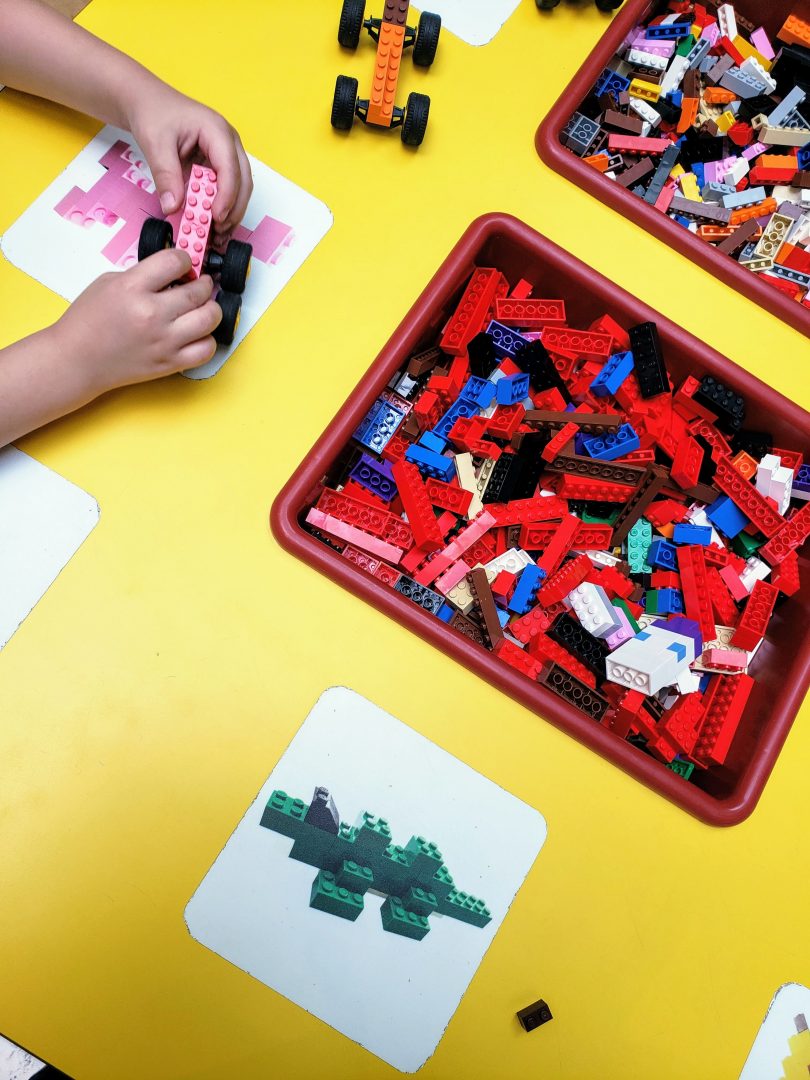 The Bellevue Collection stores are also participating in the fun with LEGO displays at participating locations.
The LEGO Americana Roadshow will be at Bellevue Square August 4-19, 2018. Be sure to participate in the Instagram contest for a chance to win a $250 gift card to The Bellevue Collection.
The LEGO Americana Roadshow is a perfect way to enjoy these last few weeks of summer in the Pacific Northwest. I would even count it as great summer learning getting as close to U.S. historic landmarks as possible from the real experience.
Also, the LEGO Bellevue Square store is a great stop after to bring home your very favorite LEGO sets to keep the fun going. Don't miss out before this event is over.