Disclaimer: I received a complimentary stroller rental for this review. All opinions are my own. Affiliate links are within this post. Should you choose a rental service through Main Street Strollers, I will receive a commission at no charge to you.
** In light of recent developments by Disney Parks, I am aware of the current changes to stroller regulations and will be updating this post before the May 1st changes to reflect other options for stroller rentals while at Walt Disney World. Thank you! **
Are you having the internal debate of should you use a stroller at Walt Disney World? I've been there. During our last Walt Disney World Vacation, our children were 4-years-old and 7-years-old. I figured that my son would be just fine walking around the Disney Parks. While he did do a lot of walking, I am so glad we decided to rent a stroller! Especially since Florida has been seeing higher temperatures for this time of year making it harder for those of us from the West Coast who are traveling to Orlando.
Should You Use a Stroller at Walt Disney World?
During our Walt Disney World vacation, I had the chance to team up with Main Street Strollers. They offered one of their most requested strollers, the Keenz Stroller Wagon. Seriously, the SUV of strollers.
Now, there is a lot of debate if the Keenz Stroller Wagon is allowed within the Walt Disney World Parks. While Mom's Panel might say otherwise, it is stated on the Walt Disney World website that wagons are prohibited that is pulled by a person or pushed/pulled by another object.
However, we were instructed by Guest Relations that so long as the Keenz is pushed by a person, it is fine. There is a lot of question around this subject and Disney often changes their policies abruptly. All in all, I say to use your discretion.
Storing Extra Needs in the Parks
I personally prefer the Keenz over a double stroller at Walt Disney World. It folds-up better and doesn't take up as much space when wheeling around the Disney Parks. Plus, it offers so many different compartments for storage! Complete with a soft cooler, pockets in the front and at the back of the wagon, and a drink holder. Great for storing water bottles, sunscreen, phones, etc.
The single cup holder at the front of the stroller was great for easy access to a bottle of water. I also recommend hanging hand sanitizer on the handle for easy access.
Keep Shaded
The other positives are the sunshades that can be released down the sides and attached to the wagon. Great for shade in the Florida heat. We added a couple of personal handheld fans that we purchased from Amazon inside to keep the kids cooled off.
This made for a much smoother vacation with kiddos who weren't as tired from the heat. Also, when they needed a rest, it was a perfectly shaded area. We didn't need to keep stopping to look for shade to cool off in.
I also thought the Keenz was much easier to handle than the Walt Disney World stroller rentals. Walt Disney World stroller rentals are great but they can tend to get hot in the sun and are sometimes tough to maneuver through a crowd.
Cost Effective
Renting from Main Street Strollers is also more cost effective. At Walt Disney World, double strollers rent for $27 per day with a multi-rental length of stay. $31 for single days.
Our rental with Main Street Strollers for the Keenz Stroller Wagon was priced at $85 for our length of use (7 days). That is a $100 savings!
Also, the service you receive from Main Street Strollers cannot be beaten. They delivered our stroller to our resort, gave us a tutorial on how to use the stroller, and picked up our stroller upon completion of our trip. They worked around what time was best for us within their selected delivery schedules. Even with a lot of construction happening at Caribbean Beach Resort, where we stayed, they ensured that our stroller was received with ease.

Main Street Strollers can also deliver two important items that can be costly to purchase at Walt Disney World. You may request a case of bottled water (24 pack) to be delivered for an additional $10.00 and/or EZ Spray Sunscreen – Kids Sport SPF 50 UVA/UVB for an additional $12.00.
Extra Safety Measures
Another great feature is Main Street Strollers now offers Tag*a*long Child Handle. These have been added to all of their stroller selections and are perfect for encouraging kids to stick together with family in crowded areas. The handles attach next to the stroller where your child can easily grasp it, keeping them close to you while encouraging independence of walking on their own. Great for kids who want to walk outside of the stroller at Walt Disney World or older kids who don't need a stroller but still need to be encouraged to stay close.
Our son hung onto the Tag*a*long Child Handle while going through larger crowds. This made it easy to keep him near and he found it to be a fun "game" to grab onto the handle. I never had to worry when he was right next to me and the stroller.
An awesome tool for better peace of mind. Just another fabulous addition that Main Street Strollers offers over other rental companies.
You Can Always Park It
If you are debating on bringing the stroller to a specific park, I suggest bringing it and parking it in a specified stroller parking area while you experience attractions close by. For example, we parked our stroller in the Tomorrowland stroller parking, near Monsters, Inc Laugh Floor, while we experienced some of the attractions in Tomorrowland. Our kids didn't need the stroller throughout that entire land. However, having it available for the walk to the front of the park was a life saver.
I don't suggest leaving your stroller all day in a specified stroller parking area but if you are exploring a certain land or area of a park for a while, it is okay to leave it parked for a bit. It is better to have it available than back at the room.
Main Street Strollers also provides a name tag on the back of all of their strollers that are personalized by you during your order. This way, you don't have to worry about it getting mixed up with someone else's stroller. Also, you can opt-in for insurance coverage for $15 in case of theft or damage.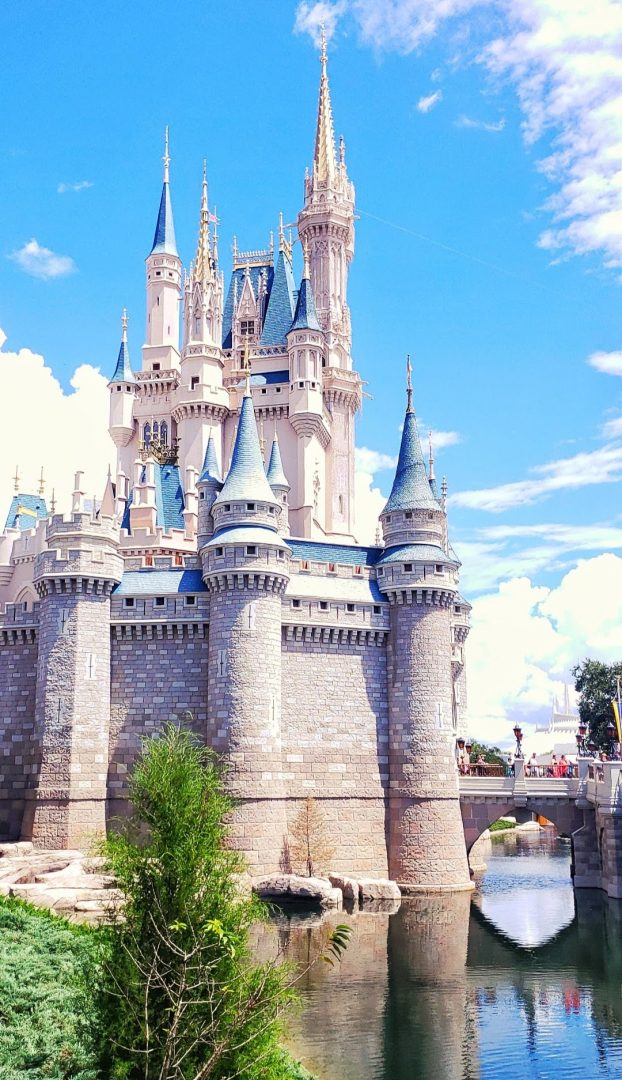 Honestly, I am thankful we decided to use a stroller at Walt Disney World and specifically chose to rent through Main Street Strollers. I thought my 4-year-old would be old enough now to get by without using a stroller but I was wrong. Trekking through parks like Epcot and Animal Kingdom in the higher temperatures probably would have been a lot harder without one.
Thank you to Main Street Strollers for their outstanding service. I highly recommend that you should not only use a stroller at Walt Disney World but that you look into renting through a trusted company like Main Street Strollers. You won't regret it. Happier kiddos and an overall smooth vacation for the win!