Star Wars: Galaxy's Edge is quickly upon us. At Disneyland Star Wars: Galaxy's Edge opens on May 31st and August 29th at Disney's Hollywood Studios in Walt Disney World. One of the biggest questions I have received from people is if they will need to love Star Wars in order to enjoy Star Wars: Galaxy's Edge?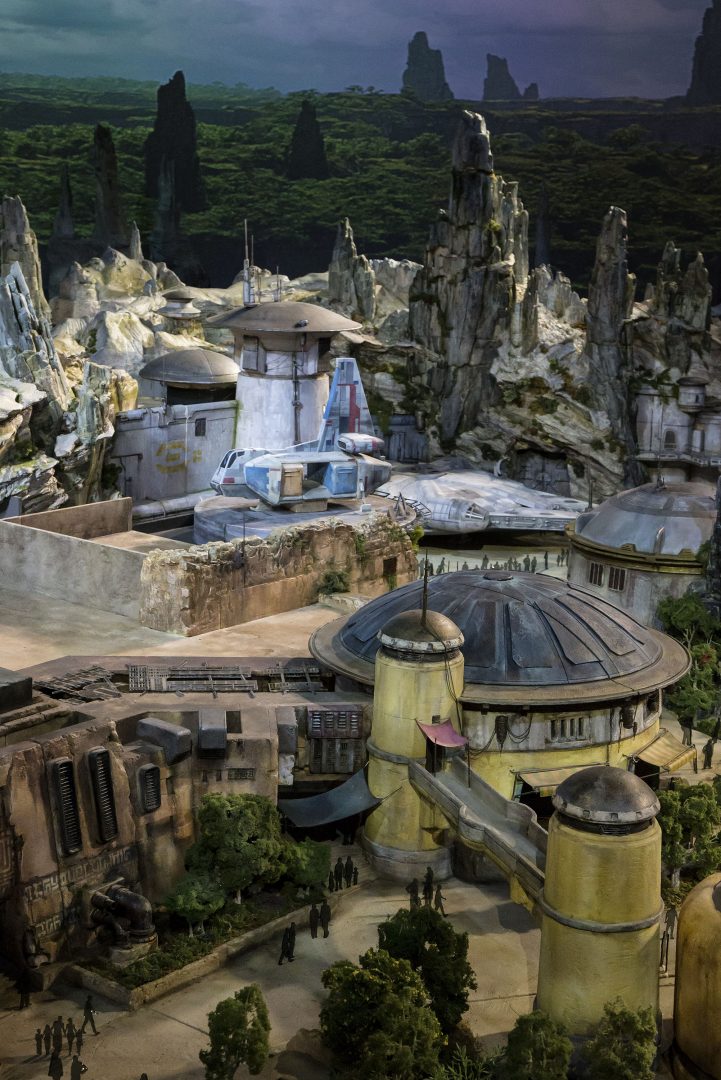 How to experience Star Wars: Galaxy's Edge
Disney recently announced that Disney's Hollywood Studios will open at 6 am ET for ALL guests on opening weekend, August 29 – 31, 2019. However, at Disneyland Park, you had to put in for a reservation that will allow guests to experience the land for a 4-hour window on select dates from May 31st – June 23rd, 2019. If you are a guest at one of the three Disneyland Hotels during this time, you will be given a designated no-cost reservation to access Galaxy's Edge during your stay. Valid theme park tickets are required.
Reservations to the public for Disneyland are currently full but there are some reservation dates still available at the Disneyland Hotels. I recommend booking now because this could literally change overnight or as I am typing this.
The good news about Star Wars: Galaxy's Edge at Disney's Hollywood Studios is the special hours that were also recently announced. There will be special Extra, Extra Magic Hours daily from 6 am to 9 am September 1 – November 2, 2019, and will be exclusive to Disney World Resort guests.
These hours and reservations are done in hopes for lighter crowds and hopefully more of a chance to experience the land.
What is Star Wars: Galaxy's Edge?
Galaxy's Edge will be the home to two new attractions and is the most anticipated new theme park land to date for Disney. Disney also really invested in this theme park land. With 14 acres involved, this is going to be one massive expansion to each resort.
Guests will be taken to a galaxy far, far away to the planted Batuu along the Outer Rim. Specifically the Black Spire Outpost.
There will be new dining locations such as Oga's Cantina, Kat Saka's Kettle and Ronto Roasters. Even if you aren't a big Star Wars fan, you'll probably still want to try some of the famous blue and green milk over at the Milk Stand in Galaxy's Edge. Those who are Star Wars fans can debate later over the directing of "The Last Jedi". I won't judge.
Favorite Star Wars characters will also be making a home at Galaxy's Edge. You'll have the chance to meet Rey, Finn, and even BB-8. Another cool experience will be through the Play Disney Parks mobile app (date, message, and roaming rates may apply). Guests may choose to aid a smuggler, join the Resistance or pledge their loyalty to the First Order. The choices guests make could impact their experience and adventures as they travel throughout the land.
Set to open at Disneyland Resort on May 31st and at Walt Disney World Resort on August 29th, Millennium Falcon: Smugglers Run, will take guests into the cockpit of "the fastest hunk of junk in the galaxy." They will take the controls of the Falcon in one of three unique and critical roles as the ship hurtles through space. Some will be pilots, some gunners, and some flight engineers, creating multiple ways for guests to experience the attraction.
All of this plus amazing other merchandise stops and Star Wars: Rise of the Resistance, set to open later this year.
Will non-Star Wars fans still enjoy Star Wars: Galaxy's Edge?
In short, I think there will be many details that will easily go over the head of non-Star Wars fans. Galaxy's Edge will be fully immersed in a Star Wars experience including custom bottles of Coca-Cola labeled with the Star Wars language of Aurebesh. However, I don't think this should detour any non-Star Wars fan from enjoying Galaxy's Edge.
I think for Star Wars fans, this is going to be the land that we have dreamed of for decades. We finally have a chance to feel like we are truly in the middle of our favorite saga. If you aren't a Star Wars fan, have no fear. I think there are plenty of recognizable landmarks that will make you feel like a part of the story.
With the example of the Millennium Falcon: Smugglers Run, you will more than likely recognize this iconic ship and the majority of the characters involved around it. Plus, with the mentioned Play Disney Parks mobile app above, now is the time to get to know Star Wars a little better and create your own story within the galaxy.
If you still can't get into the hype of Star Wars, that's okay too. Oga's Cantina is just the place to go and enjoy a fun drink and at least get into the tunes from another universe. Plus, if you simply choose the Dark Side in not enjoying Star Wars, you can always grab a pin or other souvenir at First Order Cargo.
In all seriousness, I think Star Wars: Galaxy's Edge will be a site to see for fans and non-fans alike. Even if the cast costumes and storylines make absolutely no sense to you, this new land will be breathtaking. Even featuring its very own music suite by Academy Award-winning® composer John Williams. If you happen to be a soundtrack lover, like me, you will want to feast your ears on some of his new work.
Get caught up on Star Wars to fully appreciate Galaxy's Edge
Galaxy's Edge might not be something that everyone will want to immerse themselves into but I believe it will still be worth a walk-through to enjoy the details that Imagineers have put into this. I am sure a ride on Millennium Falcon: Smugglers Run will have everyone saying "punch it".
Star Wars: Galaxy's Edge will be something to behold for every Star Wars fan out there. I know that I cannot wait to see all of the ways that Disney has brought this epic story to life. I honestly cannot wait to get my hands on the Millennium Falcon, most of all. I have dreamed of flying that hunk of junk since Han Solo shouted, "Never tell me the odds!".
If you are wanting to learn more about Star Wars: Galaxy's Edge but don't have the time to immerse yourself in all of the films, comics, books and more, don't worry. Marvel has a new series of comics that are tieing it all in. Appropriately, it is called the Star Wars comic series Star Wars: Galaxy's Edge. Shocker, right?
This five-issue miniseries by Ethan Sacks and illustrated by Will Sliney will take us right into this new land of the Black Spire Outpost on Batuu. You will want to grab these up as the first issue released in April of 2019. You can also pre-order the graphic novel, set to release in November 2019, from Amazon. This miniseries is a great way to get familiar with the new land, even if you are not a big Star Wars Fan.
We are ready to experience Star Wars: Galaxy's Edge as big Star Wars fans, but I am eager to hear more about what my non-fan friends think. If you happen to be one of these people, comment below with your thoughts. I would love to hear your perspective.