On Friday, June 14th, Alaska Airlines unveiled their newly wrapped Toy Story 4 plane. Festivities kicked up prior to the inaugural flight at gate C-9 inside SeaTac Airport near Seattle, Washington. Alaska Airlines went above and beyond to make passengers feel special and brought back some missing hospitality that we have been craving in the airline industry for quite some time.
Toy Story 4 Plane Goes to Infinity and Beyond with Alaska Airlines
Anymore, it feels like when you fly that it is a point to get everyone from point A to point B with a bag of crackers and some water. Fees have gone through the roof and flying doesn't feel as special as it used to. However, these feelings were quickly whisked away when Alaska Airlines pulled out the stops for their passengers boarding the inaugural flight of this new Toy Story 4 plane.
When passengers arrived to gate C-9, they were greeted with balloons, backdrops, activities, giveaways, and even a DJ spinning some great Disney tunes. The faces on the guests were pure shock and excitement that they were getting this great treatment. The biggest shock of all was when Alaska Airlines' Chief Football Officer, Russell Willson of the Seattle Seahawks, showed up to greet guests, take photos, and play trivia for giveaways that included American Tourister Toy Story themed luggage, Alaska Airlines tickets, and more.
Gifts and More
Not only were guest greeted with all of these wonderful festivities at the gate, but they also received Funko Mystery Boxes, Toy Story 4 movie tickets and other fun goodies on each of their seats aboard the airplane. All of this on top of being the first to fly on such an incredibly wrapped plane. What a way to start a fantastic vacation!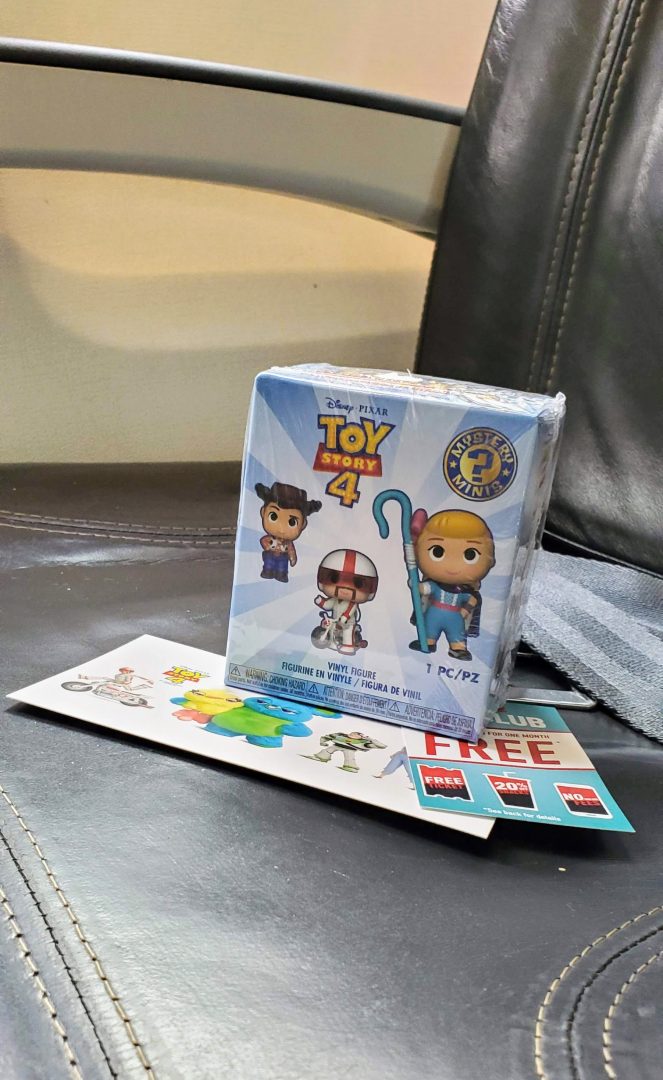 Alaska Airlines Bringing the Fun Back to Flying
In interviewing Franco Finn, the Alaska Airlines "Hypeman", it was great to hear and see his enthusiasm for this partnership that Alaska Airlines has with Disney Pixar and the Walt Disney Studios. He mentioned "hospitality" a few times during our conversation and how both Disney and Alaska Airlines have that mission for their consumers. As I mentioned before, you could really sense that from this event that Alaska Airlines provided. It felt like the "good old days" of flying again when it was fun and a part of the vacation.
The new Toy Story 4 plane is certainly a site to see with Woody, Buzz Lightyear, Bo Peep, and even Forky. It is a great addition to any Disney themed vacation or leisure travel for fun. I know the passengers who get a chance to board this plane will have a great start to their travel experience.
Alaska Airlines has done it again with a fun display of bringing magic to their passengers. It was an honor to get a chance to see the unveiling of this plane and experiencing the fun that Alaska Airlines offered their guests on this day. I hope we continue to see this kind of energy from the airlines and that they lead us back into the age of when flying was fun.
Thank you to Alaska Airlines for inviting me to this special event and letting me share this with my audience.
Listen to the Podcast for sound bites from the event:
More Disney Travel Tips: