Getting outdoors with kids is a great way to incorporate hands-on learning. As a homeschooling mom who is always looking for great ways to teach my kids, I created this Outdoor Scavenger Hunt Printable to easily go on your own adventure with your kids.
Having some simple worksheets around and things to do outside of sitting at the table makes for an easier learning environment. Less stress on everyone.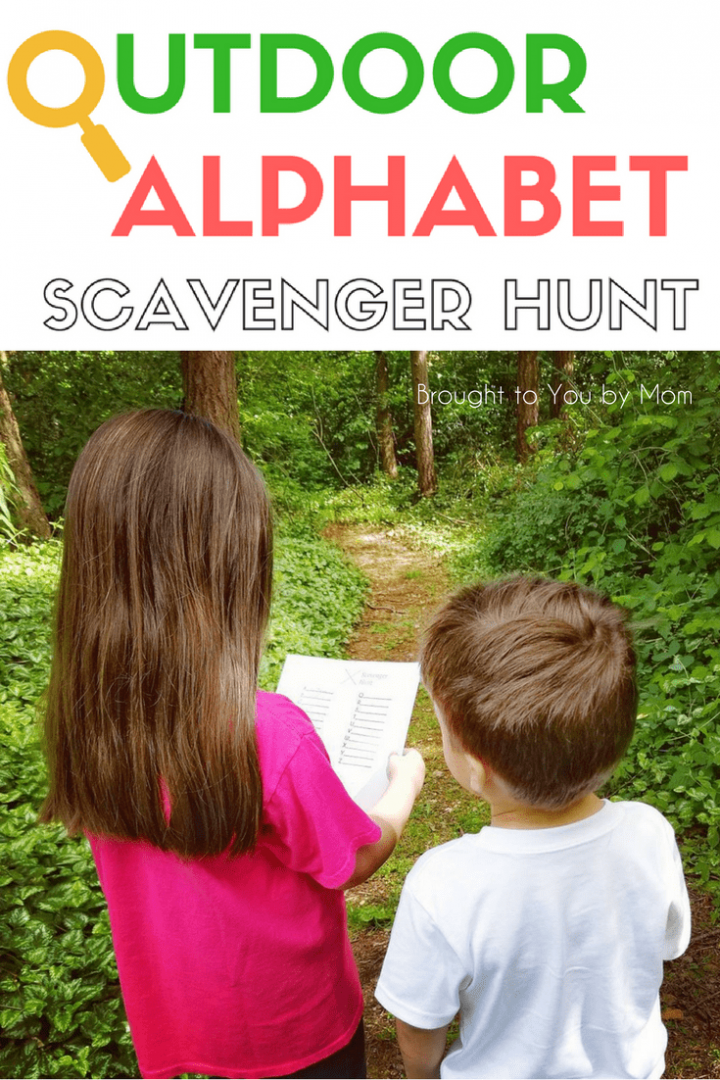 Outdoor Scavenger Hunt Printable
The kids and I enjoy doing this outdoor alphabet scavenger hunt over and over again as a way to find new things and ideas. They even learn a little bit about science when I explained different plant and tree types. Perfect for a preschool outdoor scavenger hunt or elementary-aged children.
This outdoor activity helps kids look at the world around them. Finding objects that begin with each letter of the alphabet and exercising visual learning. I created the printable because I really wanted our kids to have a hands-on experience when doing this activity.
How to Use this Alphabet Scavenger Hunt Free Printable
Click here to print out this Outdoor Alphabet Scavenger Hunt Free Printable. Print it out on basic printer paper or cardstock. I've included the alphabet and lines behind each letter to fill in the blanks.
Everything else is up to you and your child's imagination during scavenger hunts. Be creative in ways that you find items for each letter of the alphabet.
Let kids look around them and find things outdoors that being with each letter of the alphabet. This is especially great for visual learners so that they can relate an object to each letter.
Take the time to teach your kids about different leaves or plants during your nature scavenger hunt using the alphabet.
Why Nature Scavenger Hunts are Fun in Your Own Backyard
We have a homestead garden in our backyard. This activity was perfect in helping teach my kids what is planted there.
We have a variety of trees too. It was fun to relate the scavenger hunt to sounding out words and learning more about the world around us.
According to reports, learning loss can decline up to one month worth of learning in school over the summer.
The cool part is that learning is all around us.
Other Fun Kids Activities: