I recently had a chance to check out the Summer Bridge Activities workbooks. I recommend checking these books out if you're interested in easy summer learning. I'm also providing this Outdoor Alphabet Scavenger Hunt Printable to easily go on your own adventure with your kids.
I enjoy these books for our kids because they encourage ways to avoid summer learning loss at any grade level. We homeschool year-round but the summertime can sometimes feel like a lot with constant book work.
Having some simple worksheets around and things to do outside of sitting at the table makes for an easier learning environment. Less stress on everyone.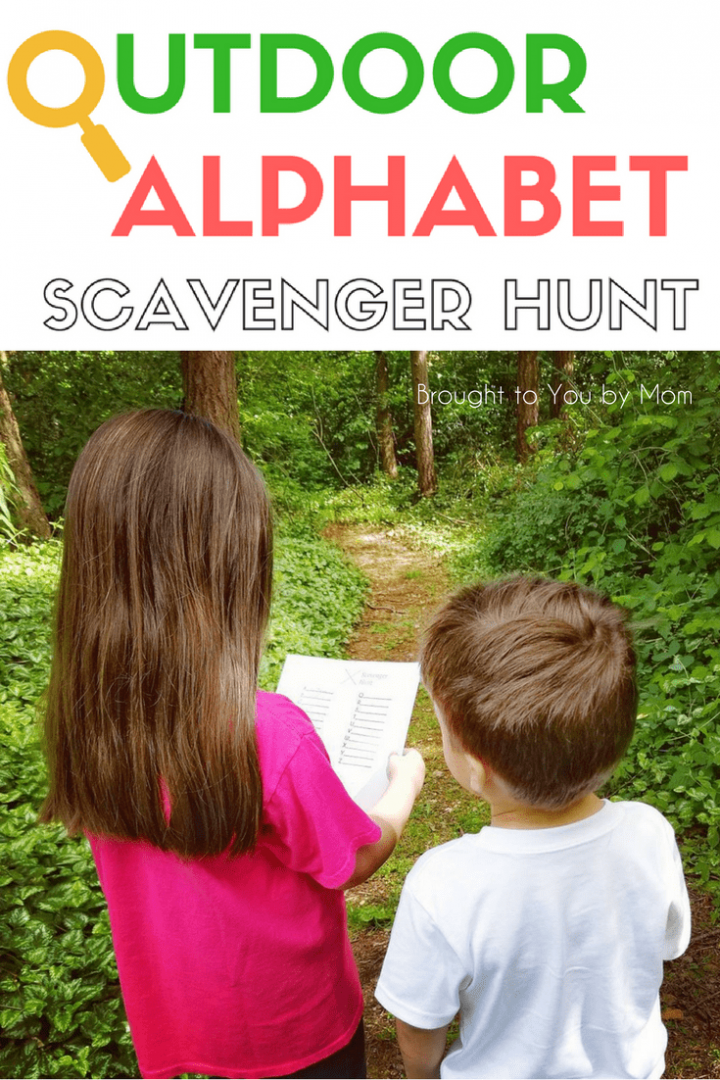 Outdoor Alphabet Scavenger Hunt
The kids and I did an outdoor scavenger hunt that was mentioned in the Pre-K workbooks. A great way to get the kids outside while learning how to sound things out.
They even learn a little bit about science when I explained different plant and tree types.
This outdoor activity helps kids look at the world around them. Finding objects that begin with each letter of the alphabet and exercising visual learning.
I created the printable because I really wanted our kids to have a hands-on experience when doing this activity.
The kids really enjoyed it and it gave them extra time outdoors. My daughter looked at an object and figured out what letter it begins with.
She sounded out each word to ensure that the object began with the correct letter. As I mentioned, it is a great tool to teach spelling, reading, math, and being active outside.
Alphabet Scavenger Hunt List Printable
Click here to print out this Outdoor Alphabet Scavenger Hunt Printable. Print it out on basic printer paper or cardstock. I've included the alphabet and lines behind each letter to fill in the blanks.
Everything else is up to you and your child's imagination. Be creative in ways that you find items for each letter of the alphabet.
Take the time to teach your kids about different leaves or plants during your nature scavenger hunt using the alphabet.
Why Nature Scavenger Hunts are Fun in Your Own Backyard
We have a homestead garden in our backyard. This activity was perfect in helping teach my kids what is planted there.
We have a variety of trees too. It was fun to relate the scavenger hunt to sounding out words and learning more about the world around us.
According to reports, learning loss can decline up to one month worth of learning in school over the summer.
The cool part is that learning is all around us. That is something we have learned while homeschooling our kids.
Have fun with your summer learning projects. Tell me in the comments what you are doing to prevent summer learning loss with your family.
You never know what creative ideas you might find from others.
Check out the Summer Bridge Activities workbooks below!
Other Fun Kids Activities: