Disclaimer: I was compensated gift cards to Chick-fil-A in exchange for creating this tutorial. All opinions are my own.
Chick-fil-A also challenged us to use the soup bowls to upcycle them into something fun to share with you. With ours, our kids designed their own upcycled DIY bird feeder. I'm sharing with you the tutorial so you can enjoy your own meal at your local Chick-fil-A, and create a fun kids bird feeder. A perfect Earth Day craft idea!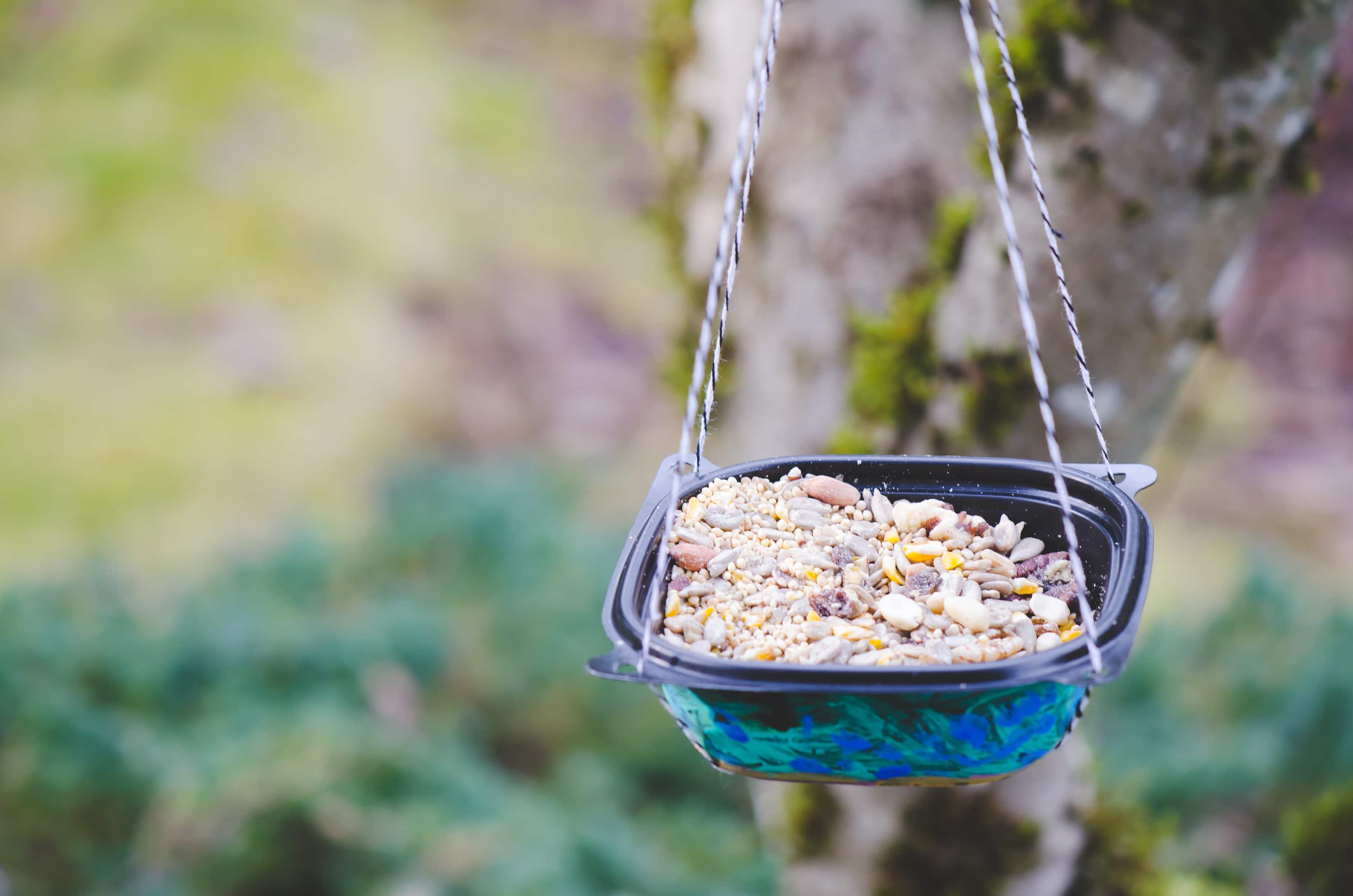 This is such a great idea for outdoor learning for homeschoolers. Teach kids how we can help in nature. Easily pair this craft with nature walks and learning about different bird types. Also great for learning about migration and birds returning in spring. Check out the book ideas below to pair with this upcycled DIY bird feeder.
Check out more craft ideas with this Handprint Mother's Day Craft.
Upcycled DIY Bird Feeder
What you need to make a DIY bird feeder.
washed and cleaned soup bowl from Chick-fil-A

watercolor paint brushes

kids paint

one-hole punch

twine or string

Items needed to make a DIY bird feeder:


How to Make a DIY Bird Feeder
Thoroughly wash and clean your soup bowl from Chick-fil-A.

Put paper down to protect surfaces.

Lay soup bowl upside down.

Using kids paint and paintbrush, let your child be creative in their art.

Let painted soup bowl dry.

Parents, using a one-hole punch, punch a hole on each of the tabs on the sides of the soup bowl.

Using your twine or string, weave the string through one of the holes and back through the hole that is diagonally on the other side. Weaving underneath the bowl, not over the top.

Leave enough string to hang the bowl.

Do the same on the other side, overlapping the strings on the bottom to cradle the bowl.

Tie the strings at the very top to hang.

Add birdseed, and find the perfect place to invite nature.
More Kids Crafts Ideas: