Arrival day at Walt Disney World is probably one of the best and most exhausting days at Disney. You've been traveling and probably for most of the day if you don't live near the resort. I have shared What to Do on Arrival Day at Walt Disney World but what should you NOT do on arrival day at Walt Disney World?
There are several things I would avoid doing on arrival day at Disney.
I know that everyone is excited to get straight to the parks and the fun but there isn't any reason to over exhaust yourself on the very first day. You want your trip to start out on a great foot.
Don't Over Pack Your Evening
When you arrive at Walt Disney World, don't overpack your evening with shows, dinner reservations, etc. I would honestly make this an evening to relax by the pool or order room service while watching Mickey Shorts. You'll want to get enough rest to enjoy the next day at the parks.
Don't Go to the Parks
That brings me to suggest that you don't bother with the parks on arrival day. Especially if you live a great distance and are spending most of your day traveling. I personally feel like it is a waste of a park ticket and it can leave you feeling drained by the end of the evening. It is far better to arrive fresh and ready to go.
If you do choose pool time for this and your room is not ready yet, don't worry. Check-in at the front desk and ensure your MagicBands are activated. Utilize the changing facilities at the resort pool and change into the swimsuits that you packed in your carry-on. Enjoy your time and utilize the check-in system that allows Disney to text you when your room is ready.
Don't Make Dinner Reservations Prior to 4 Hours After Arrival Time
Dinner reservations are never a good idea on arrival day, but they are especially not a good idea within 4-hours after you arrive in Orlando. Especially if you are flying and taking the Magical Express.
It can take 1-2 hours to go from touchdown to the Walt Disney World Resort depending on traffic, the number of people arriving at the same time as you, etc. Plus, if your room is not prepared yet for your arrival, you will be spending time checking your luggage with bell services before getting transportation to your dining experience.
Cancellation fees can add up at $10 (price subject to change) per person if you cannot make your reservation due to delays.
Don't Forget to Dress in Layers While Traveling to MCO (Orlando International Airport)
Once you touch down in Florida, things get humid and hot quickly. I know I am in MCO when I am hit with that wall of humidity as I deplane. If you are coming from less warm climates, dressing in layers is going to be a lifesaver.
I might even suggest packing shorts or lighter clothing in your carry on to change in the bathrooms at the airport quickly.
Sitting on the Magical Express and carrying luggage and kids gets hot very quickly when you are not appropriately dressed.
Don't Skip the Front Desk If Your Room Isn't Ready
If your room isn't ready and you do arrive early enough for a day at the parks, stop at the front desk first. Ensure that your MagicBands are activated and that everything is in order.
You do not want to be at the park gate and not have your MagicBand work. I have stood in the line for Guest Relations at the Magic Kingdom when the systems were down, and it isn't fun.
Don't Go to Epcot on Arrival Day
If you do choose to venture to the parks on arrival day, don't do Epcot. There is a lot of walking in the World Showcase. Try a park that is more fitted for a half-day such as Disney's Hollywood Studios or Disney's Animal Kingdom.
Choose one of the parks that are closest to your resort too so that you aren't standing in line for transportation in the evening after a long day. No one wants to be standing for 40-minutes waiting for a bus after being in a car or airplane all day.
Also, keep in mind that you will not be able to charge anything to your room until you are officially checked in. Bring a different form of payment with you just in case.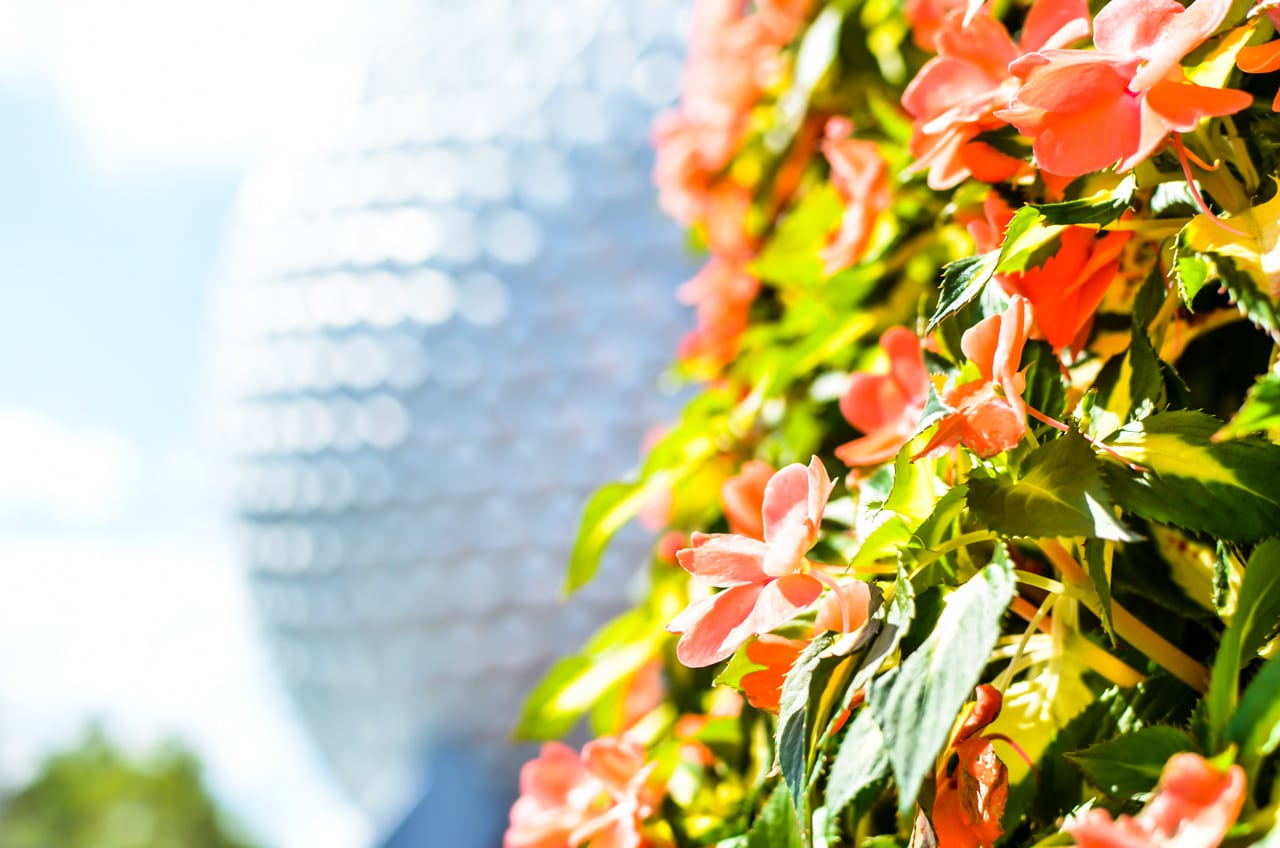 I personally feel that keeping things low key on arrival day at Disney is the absolute best way to start your vacation. Even if you are driving a short distance for a long stay, that can sometimes feel overwhelming.
The rush of getting packed, getting everything in the car, traffic. Take a load off once you arrive at Disney and keep it simple.
I think by taking some downtime in the beginning, you will find yourself ready to better enjoy your vacation. Rushing a Disney vacation also makes it go by all too quickly.
Sit back, relax, and enjoy the moment.